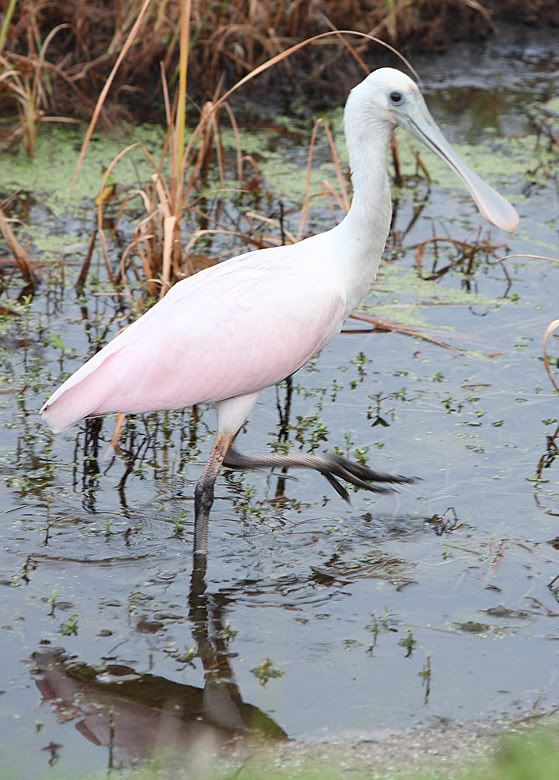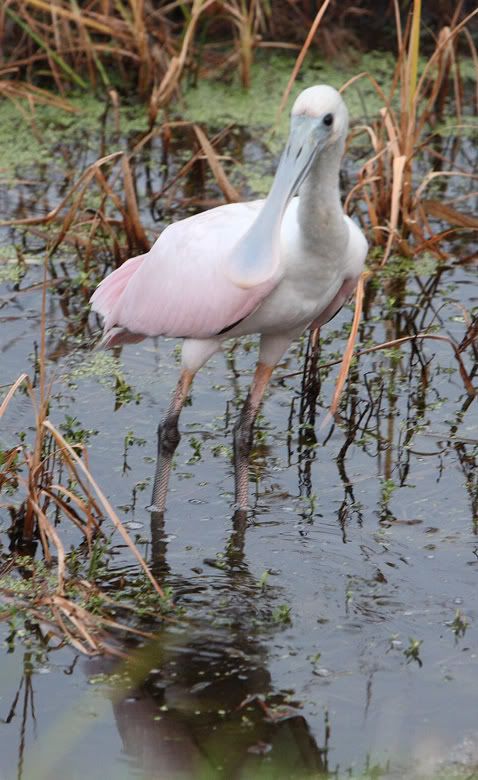 Canon 5D, 70-200mm at f/5.6 ss 1/40 and ISO 800
Thanks to the rain, we have had birds on the property again. When I came home today, I glimpsed a pale pink bird in the ditch. I slowed just as it turned, noticed the obvious bill, it was a spoonbill. Of course no camera.
Took Amelia and some friends bowling, had a great time. Then she & I went to the gym. As we came home the spoonbill was back. He flew away at the sound of the car, but only a little further down the road. I took a side route home, and got the camera. Drove back, the bird was still there. I used the car as a blind and got as close as I could. The spoonbill knew something was up. I was able to get a couple photos before it flew away again.
It is amazing how far away a 200mm zoom really is, not that close. I should have grabbed the extender to get in closer. Next time!!